At the Theater in the Gallery
Circular Times gallery of fine topics to be critiqued.
If you would like to submit your favorite theme, please do so &
write a critique/summary & and submit it for review.
Please keep all videos associated with YOUTUBE
These are categories that I would like to fill, please think of some you would like to recommend.
"Thought Provoking Studies of a Holistic Nature" - or All Encompassing of the Human Experience!
NOT LINKED YET-----
Greatest Actors/Actresses Dramas Comedies Documentaries Musicals Short Clips Animated Art Off the Wall Investigations/Research Conspiracies Interviews
Dr. Strangelove -
and nothing more.
THE GREAT DICTATOR - 1940 - Charlie Chaplin & Hitler Parody
One of the great speeches of all time expressing human needs and the destructive side of dictators and controlling forces was given by Charlie Chaplin in his controversial movie of the time produced, directed and written by him in 1940 about Adolph Hitler, "THE GREAT DICTATOR," as a parody. His words ring though to modern times and all of us are in need to be reminded one more time. During the production of this film, Hitler was on his move and had already conquered France. World War II was nearing its edge and all hell was breaking loose. Chaplin himself was not Jewish, but, his wife, Paulette Goddard was half Jewish. Chaplin wrote this screen play to poke at Hitler and help the Jewish people from his horrors. The movie industry did not want Chaplin to produce it and at one point it was to be boycotted. President Roosevelt stepped in and allowed his film to be released and was very proud of Chaplin to address the problems of the Jews of the day in all of the world. It is not just Jewish people who are hindered and attacked, the Muslims have now reached the personification the Jewish people have held. We are all just people, this is a cry for humanity. Please watch and listen to Charlie Chaplin give his last speech.
TOP SECRET - Department of Defense -
Incident at Grover's Mill, New Jersey, 1938
A reality check - on war of the times........
When the radio broadcast hit the air it caused a big wave of horror and people even jumped out windows in fear of what may have been the truth. They didn't tune in at the first of the show and listened to the broadcast in forthcoming segments and then reacted with out question. There was much controversy over the radio show due to the amount of deaths that took place - this was film of the day.
K.D. Lang - Hallelujah - a "Leonard Cohen" song
Winnipeg in 2005, Performance
Of Human Potential -
The human voice has the ability to record human emotions. Some individuals have the ability to control their voice and sing their feelings in songs. K.D. Lang, is an exceptional alto vocalist with an incredible range of tones and deep wave of inner emotions with the ability to portray a real sense of lyrical muse. She engages herself in multi formats including classics, country, swing/folk-rock. This particular song has a magnitude of range enriching the auditory experience, fathoming a great pondering of human existence and faith. Leonard Cohen wrote this tune and was released on his 1967 album, "Songs of Leonard Cohen," being that of a European folk genre.
"Limelight"
"Limelight" Charlie Chaplin
1952 BW Movie - (trailer)
Charlie Chaplin's movie Limelight was a great film of great love and overcoming personal insufficiencies. Limelight bravely addresses the struggles and fight to survive disabilities and handicaps and the willingness to persevere, continuing to create new dreams in which to surrender and thrive. This feature is profound in archetype human frailties and the magnificence of magnanimous love that forever is intertwined between two lovers for eternity while exposing the fear in which love might be denied.
This film is considered to be Charlie Chaplin's greatest work of art. He wrote, directed and produced this 1952 film. At the time is was not well received, but, is now revered as one of the greatest films ever.
Commentary
King Richard III
John Barrymore - Shakespeare
Richard III from Henry VI (1929) BW
Addressing personal issues of bodily malformations in an incredible monologue that exhibits human emotions which devour oneself when faced with bodily contortions and deformations they have been born with, never knowing what it is like to be considered a whole person - that is the discussion - what is really whole? The emotions of a life time the monologue is an excellent discourse written by William Shakespeare. The acting is convincing as John plays the Richard the hunchback with grimacing eyebrows and tanked pupils engaging in verbal wrath of one's low self...... How does one really feel when faced with bodily deformations? How do we really know how others feel if when we look at them they smile back to us? Something to think about next time you see a person who is considered - not whole and you view them as such. Oooh, but this is scary this one.....outrageous acting in this....great------------
COCKROACHES - The Elf
The Elf's cost effective extermination - live with your fears or get over them!
Cockroaches have survived through all of time it seems in our fossil record. They have a strong constitution and the ability to mutate and adapt to new environments. They even detour death by bug killer sprays and powders by shifting their immune system - wow - you just can't get rid of them hardly. Like rats they breed ferociously and just might take over the world. This video is a uncanny take on cockroach mania. I like it as it takes you into the psyche of the human mind and a weird trip into life as living with cockroaches. It's one of the internal situations in life we live with, yet rarely talk about. Many people have quite horrific phobias to them, others, well, they like them to crawl on their bodies. I was taken back to see this and it was an unexpected smile.
To Be or Not to Be
To Be or Not to Be - (that is the question) -
Laurence Olivier in William Shakespeare - Hamlet - BW
These are very nice & funny --I hope you like them. Please click on my little graphic & links.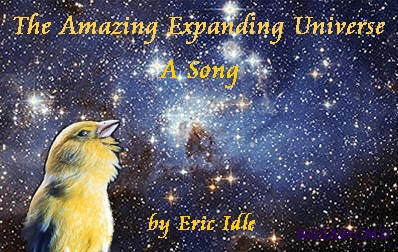 Monty Python's philosophical movie
"The Meaning of Life"
ends with a song which relates
just where we are in this
"Amazing Expanding Universe" !!!!

Courtesy of : Care 2 - The Global Network
for Organizations and People who Care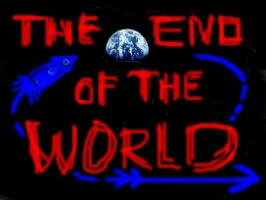 Original Disclaimer: I didn't create this flash animation. Whoever did create this please come forth and let me know so I can put your credits on this website (End of World). I just found this end of world flash so funny I decided to make a website for it. I shall not be help liable for any damages lost or imputed profits or royalties arising...
My Disclaimer: I have enjoyed this so much, I watch it to make me smile and to think about things happening here on planet Earth! So many times I have wanted to share it with other people; so it is up on Circular Times now. If any one made it, they can notify me too or just notify the other disclaimer! I (Colette) shall not be help liable for any damages lost or imputed profits or royalties arising...
Rocket Man - Spotnicks 1962 - Swedish
"Polyushka Polye" Cossack - OH, this is so weird , but the music is beautiful. The Spotnicks are dressed up like rocket men, and this music video is really incredible considering it is from an era before MTV....It is so good - I hope you like it.
This page is in its creation.
Please go with the flow this is all new to me.
If you would like to submit your favorite theme, please do so &
write a critique/summary & and submit it for review.
Please keep all videos associated with YOUTUBE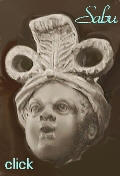 SITE NAVIGATION EASY LINKS TOO
<![if !vml]>

<![endif]>

An International Networking Educational Institute
Intellectual, Scientific and Philosophical Studies
Copyright © 1995, 2005, 2006, 2007
Dr. Colette M. Dowell, N.D.
Angela Praxter - Professional Assistant
Website Design for the previous Official Website of Dr. Robert M. Schoch and Circular Times
and all contents including but not limited to text layout, graphics, any and all images,
including videos are Copyright © of Dr. Colette M. Dowell, 1995-2007
Visit robertschoch.net the other site that was.