Photographs TWO
Wichita, Kansas, February, 2006
Dr. Robert M. Schoch & Dr. Colette M. Dowell
These pictures are of a man-made (replica) mummy, but he is laid in a real ancient Egyptian coffin.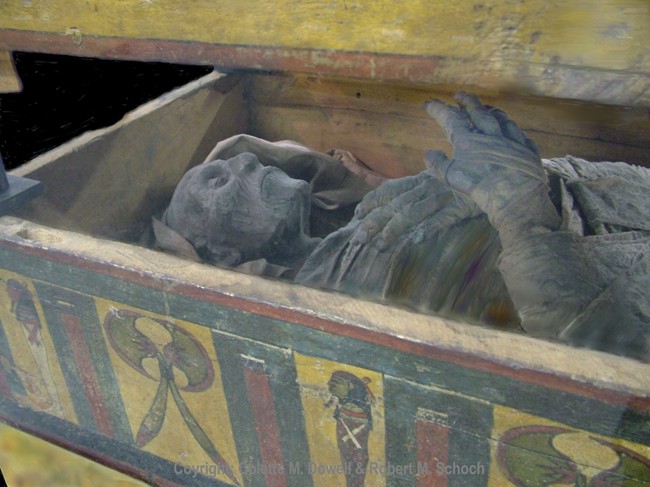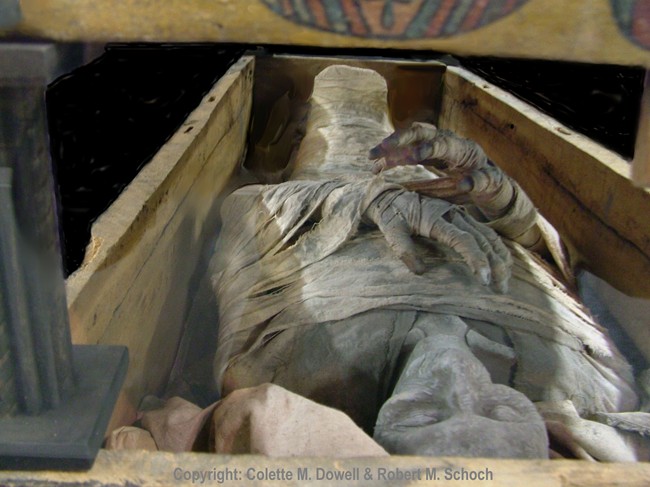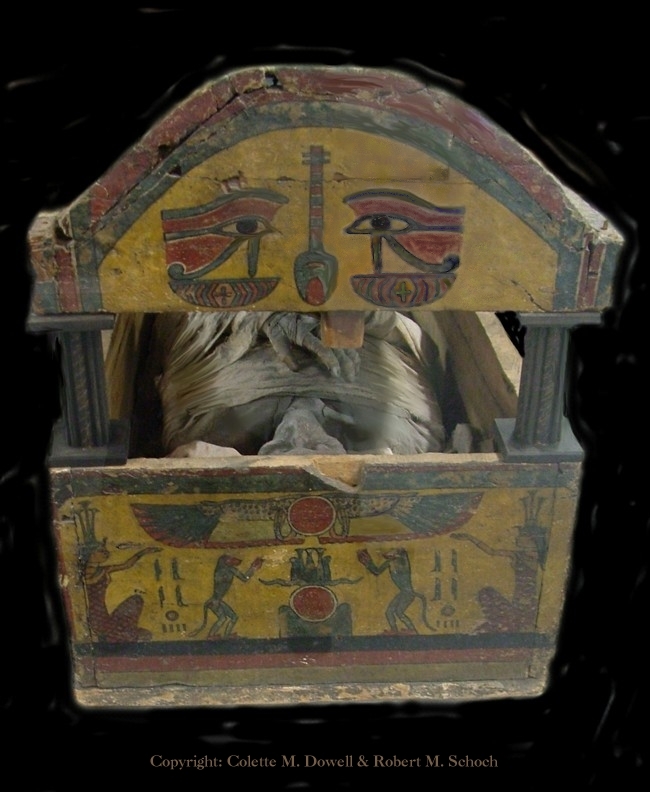 Continue to page 3 of photographs.
BACK TO PAGE ONE OF PHOTOGRAPHS:
BACK TO COMMENTS FROM OTHERS ON OUR PRESENTATION:
BACK TO ORIGINAL ARTICLE ON MY MUSEUM OF WORLD TREASURES EXPERIENCE:
<![if !vml]>

<![endif]>

An International Networking Educational Institute
Intellectual, Scientific and Philosophical Studies
Copyright © 1995, 2005
TABLE OF CONTENTS

The Official Website of
Dr. Robert M. Schoch, Ph.D.
Copyright © 2003, 2005
Dr. Robert M. Schoch & Dr. Colette M. Dowell
Angela Praxter - Professional Assistant